536 Davis St
Paintings by Catherine Ko Chen
September 14th October 17th 2021
Throughout September and October, Catherine is in San Francisco to paint a new series of work. This project is intentionally open to neighbors and the public. To schedule a studio visit or inquire further about the project, send us an email at working@problemlibrary.org
Catherine Ko Chen is represented by Problem Library. In 2018 she was the artist in the very first [working] space.
Friday, October 15th from 5-8pm, [working] will host an opening to show the completed paintings. Sign up for our newsletter to stay up to date.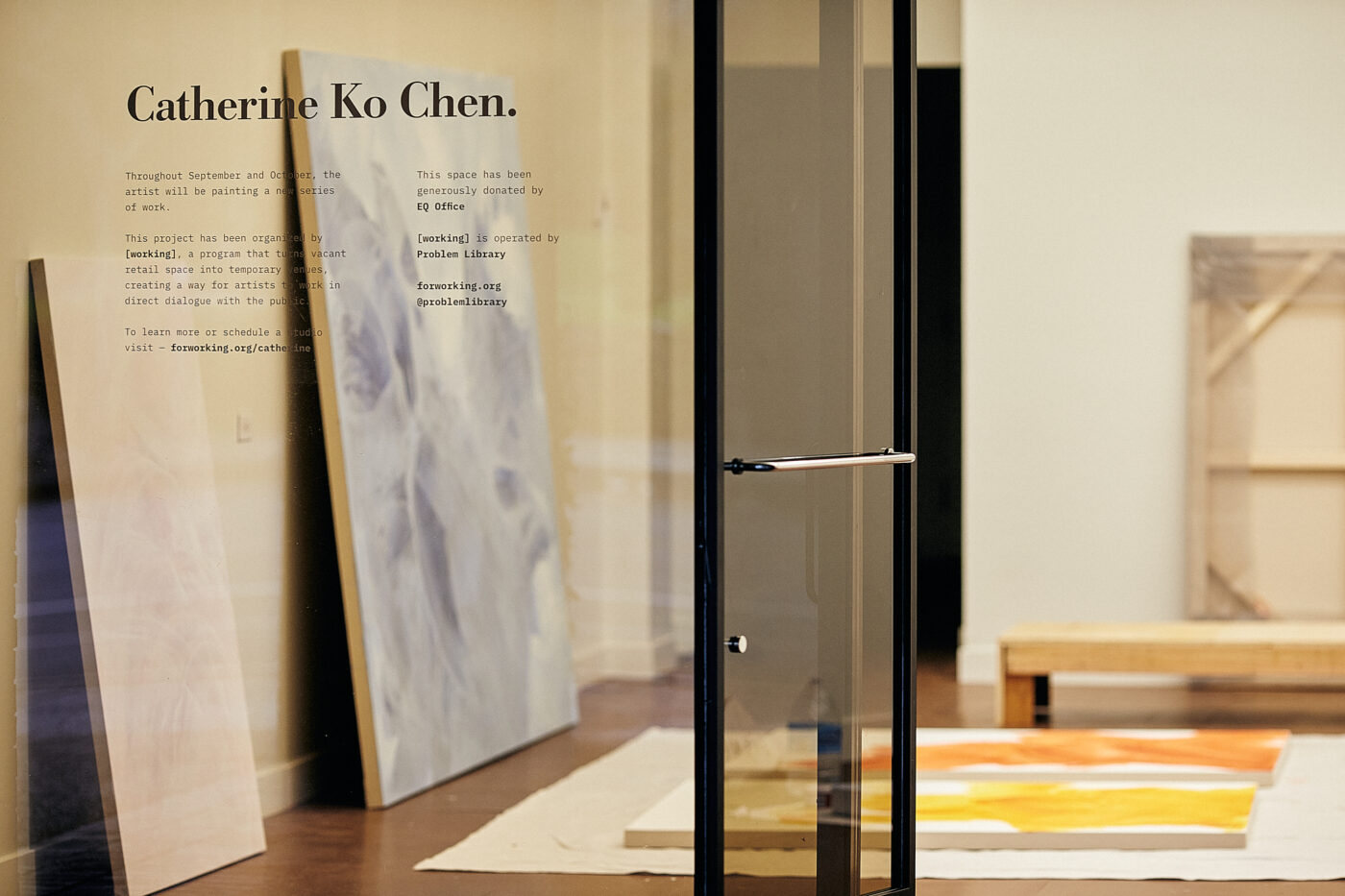 ---
536 Davis St has been generously donated by EQ Office.
About the artist
Catherine is a researcher and artist from San Francisco, currently living and working in London.