536 Davis St
A sculpture studio by Lynette Nicole Betancur
November 15th May 10th 2023
Lynette Nicole Betancur is an artist and designer whose primary practice is creating forms with clay.
Her sculptures are developed through an intuitive process that is influenced by changes in light, landscapes and past drawings.
From November 2022 through April 2023, Lynette used 536 Davis St as her studio to construct three ambitious forms that marked a distinct shift in her practice. Her time at 536 Davis St culminated in a final exhibition of the forms shown as greenware before being transported for firing.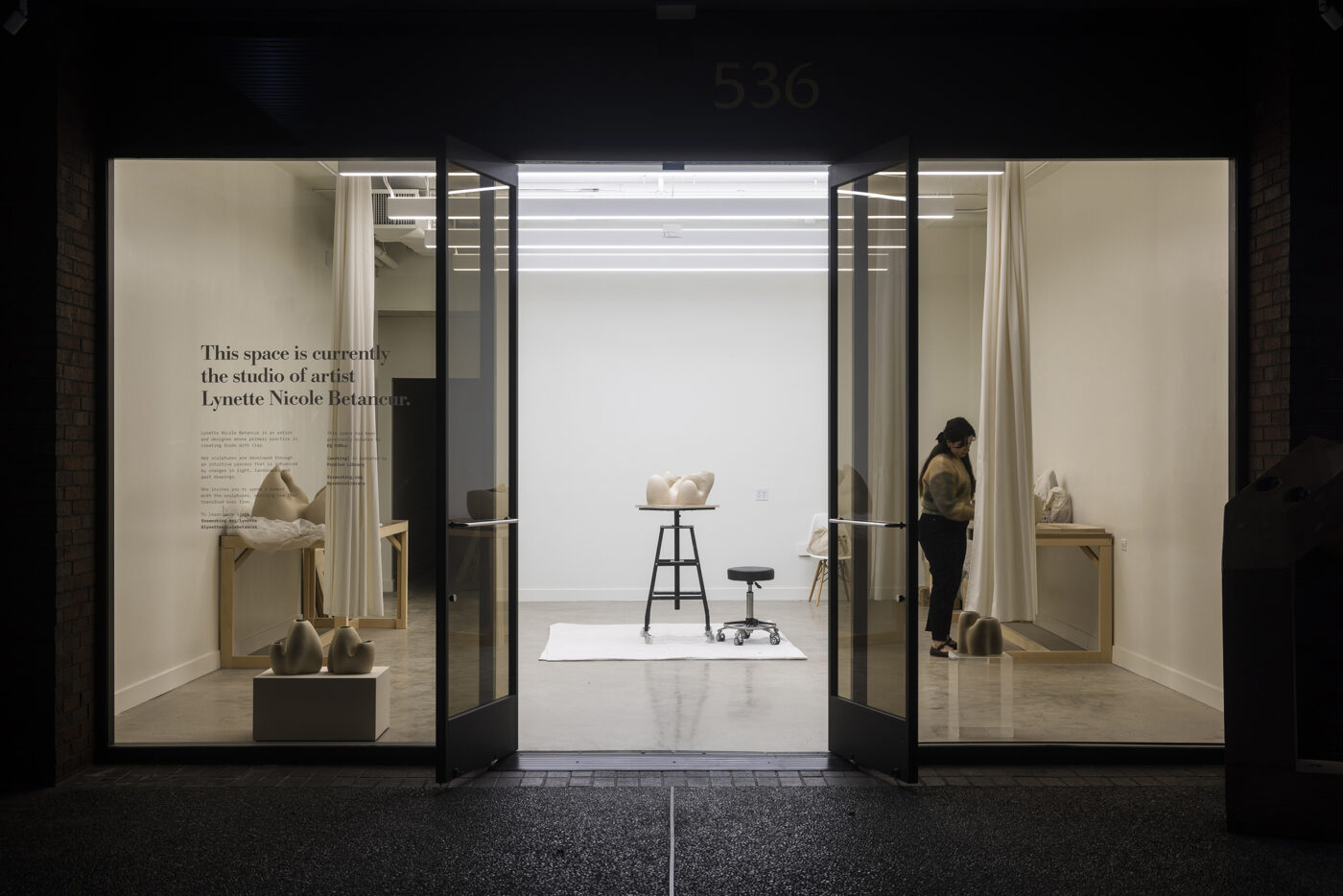 536 Davis St has been generously donated by EQ Office.
Learn more about Lynette Nicole Betancur:
---