120 Folsom St.
Temporary Garden—Ongoing Maintenance by Vanha Lam
February 1st May 31st 2021
In the middle of the city, amidst the commotion and acceleration of traffic and construction, there is a rock garden. Its presence is hidden and obscured from the street. The windows are covered by paper screens with the exception of openings positioned at different points, at different heights, and in different sizes inviting people to peer inside. The audience becomes an active participant in a drama unfolding — as they move from one portal to the next, their perspective changes.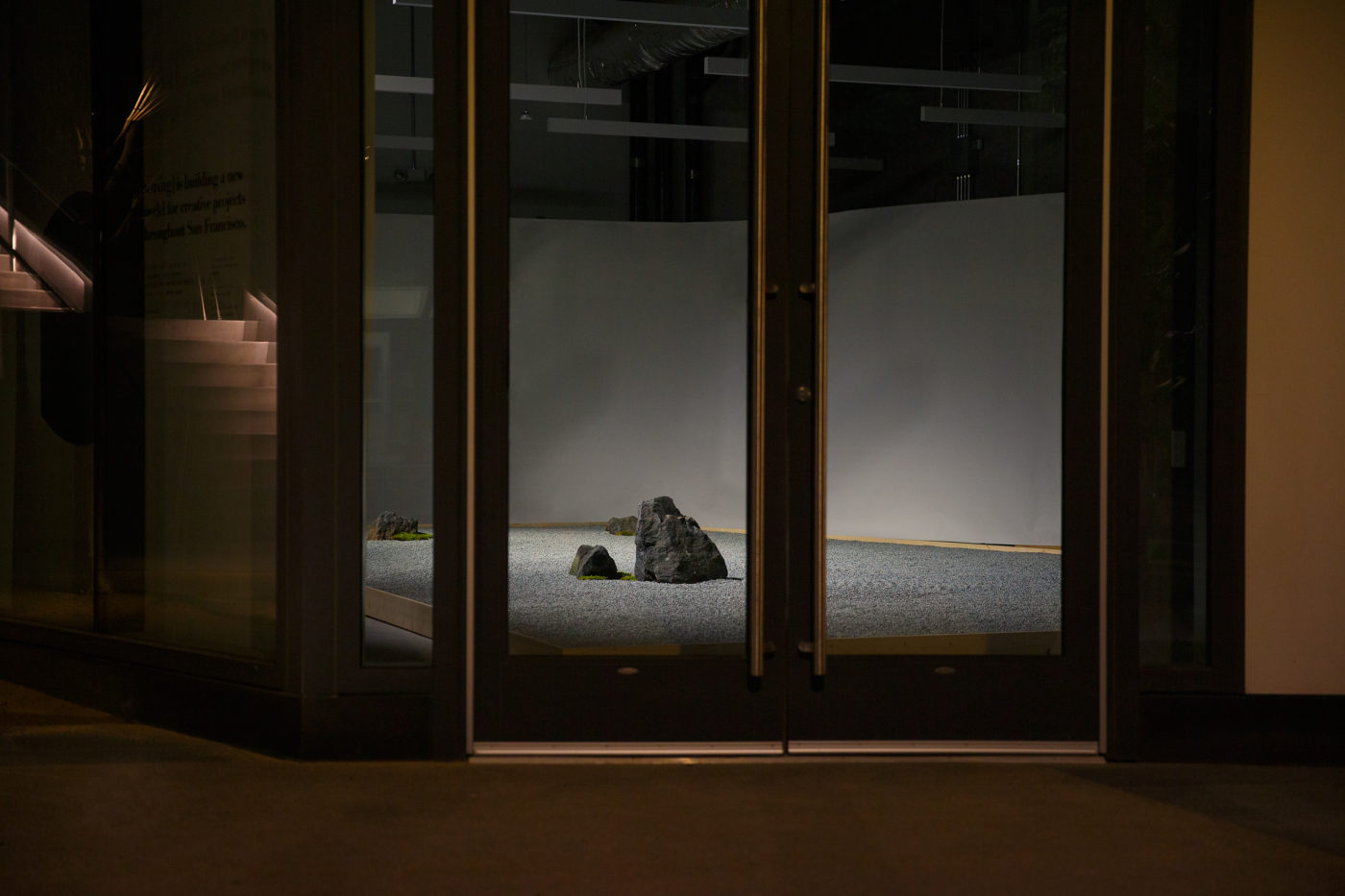 120 Folsom St. Generously donated by MIRA SF; local support provided by The East Cut CBD.
1,273 sqft
The East Cut
About the artist
Vanha Lam lives and works in New York City.
---